April 2023 - February 2024 MBWeekends & MBWeeks
~ Our 38th Season ~
• Minnesota Birding Weekends ~ 2023-24 Season
Minnesota Birding Weekends continues to offer unique, modestly priced weekend (and weekday) birding tours throughout Minnesota since we originated in 1986. Since then, we've had nearly 9,800 MBW registrations (MBWeeks included), 440+ MBWeekends, and a composite list of 371 species seen in the state.
• Minnesota Birding Weeks ~ 2023-24 Season
In addition to our MBWeekends, our schedule of out-of-state MBWeeks has now resumed after a limited selection of trips during the past 3 years due to Covid. There have now been more than 120 MBWeeks since the first one in February 1988, with over 720 species now on our composite list. And note the very modest cost of MBWeeks – typically only about a half the cost of similar tours offered by others!
* * *
This MBWbirds website also includes...
• A Birder's Guide to Minnesota updates
The 5th edition of A Birder's Guide to Minnesota has now been published and became available in early November 2022 ... along with a second printing with minor changes as of May 20. A series of updates has now started and becomes an ongoing work in progress for this newest edition: these corrections and additions will provide those using this book with the most accurate and up-to-date information as it becomes available.
This series of 70 bird identification articles is still available in a print edition, with 100+ photographs added and new covers in the 3rd printing. These articles were originally published in The Loon, journal of the Minnesota Ornithologists' Union, 1995 - 2012.
Municipal sewage ponds (also known as sewage lagoons, settling ponds, wastewater treatment ponds, etc.) are often productive birding sites. Accordingly, an expanded checklist of Minnesota's 400+ known sewage ponds (now with a link to maps with the locations all the ponds) is included here.
Here are checklists with the 371 species recorded on MBWeekends (all within MN) and the composite MBW list of 727 species (i.e., MBWeeks & MBWeekends combined).
* * *
For additional information, contact: Kim Richard Eckert, eckertkr@gmail.com (email);
218 349 5953 (cell/text); 1921 W. Kent Rd., Duluth MN 55812 (U.S. mail).
Also available are GUIDING SERVICES for those interested in a personal or group tour – in Minnesota or other states and provinces in the U.S. and Canada.
And finally, what would any self-respecting website be without the obligatory BLOG
...especially this website which always has believed in Social-Media Distancing from Facebook and all the other nonsense out there.
Yellow-billed Loon
Winter California
MBWeek
January 2023
(Rose Shea photo)
Black-legged Kittiwake
Beltrami MBWeekend June 2023
(Rose Shea photo)
~ SEPTEMBER 21, 2023 ~
(previous update September 9)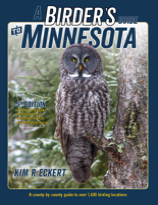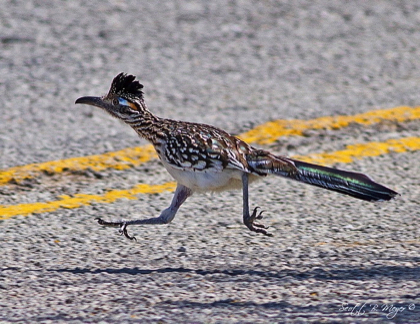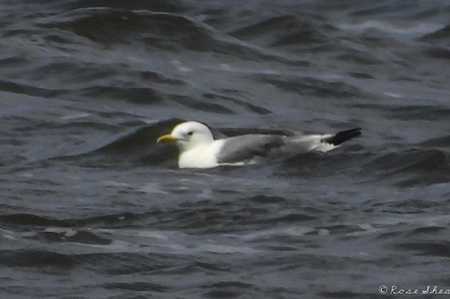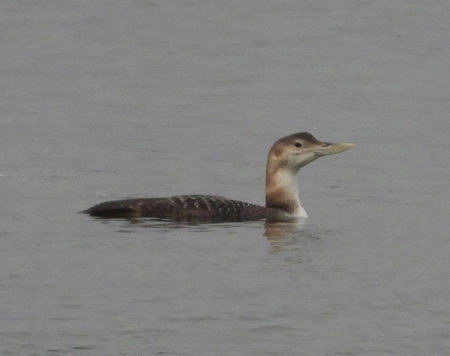 • The ongoing series of Corrections and
Additions for A Birder's Guide to Minnesota
has recently been updated, now that this
guide is in its Second Printing.
The new fifth edition of A Birder's Guide to
Minnesota was published in November 2022,
and after only 4 months, it was nearly sold
out, but the Second Printing is now available
and includes several minor changes in the
text, a new cover, and non-spiral binding.
For the latest updates and other information
on this new edition and the 2nd printing, see
• A series of Duluth-based MBWednesdays has been added to this fall's
schedule: the dates still remaining are Oct 4, 18, and 25. There is no fee
for these one-day trips, they will concentrate on birds in the Duluth -
Two Harbors area along the North Shore, and each will start at 8:30 am
(so most birders will be able to leave home that morning for Duluth with
no need of lodging). For more information,