MINNESOTA BIRDING WEEKENDS
APRIL 2018 - JANUARY 2019
~ Our 33rd Season ~
SECOND LEADERS AND EXTRA MBWEEKENDS WERE ADDED
AFTER THE ORIGINAL SCHEDULE WAS PUBLISHED
TO ACCOMMODATE ADDITIONAL PARTICIPANTS.
NOTE THAT THE REGISTRATION PROCEDURE FOR ALL MBWs
HAS BEEN REVISED FOR THE 2018-19 SEASON.
CLICK HERE FOR THE 2018-19 MBWEEKENDS
Stony River Forest Road, Lake County (KRE photo)
Blue Mounds State Park, Rock County (KRE photo)
Minnesota Birding Weekends & Weeks (MBW), as it begins its 33rd season, continues to offer unique, modestly priced birding trips in association with the Minnesota Ornithologists' Union (we originated back in 1986 as MOU Birding Weekends). After 32 years, we have now had a total of more than 400 MBWeekends, more than 8,900 registrations, and a composite list of 363 species seen within the state – and note that some MBWeekend fees are even lower than last season.
And be aware as well of our "Frequent Birder" Program – i.e., participants earn $5 "store credit" coupons for each MBWeekend they attend, with these credits accumulating to earn free registrations on future MBWs.
In addition to our selection of MBWeekends, the schedule of out-of-state MBWeeks will continue; please visit the MBWEEKS page on this website for further information on these.
* * *
2018 - 2019 MINNESOTA BIRDING WEEKENDS
Note that changes in this schedule are possible, and these will be posted on MBWbirds.com.
The fees listed below are PRE-PAID AMOUNTS; fees paid on the day of the MBW
are $5/day more; please see the MBW Registration Page for more information.
The leader for each MBWeekend will be Kim Eckert, except as noted
with Craig Mandel as leader; Dave Benson will also co-lead on some MBWs.
(This leader information is tentative and may be adjusted.)
________
May 4, 2018 pre-MBW ~ Pope County
May 5 - 6, 2018 ~ Traverse County
CLICK HERE FOR THE SUMMARY OF THIS MBWEEKEND
________
May 10 - 11 (Thursday-Friday), 2018 ~ Lac Qui Parle County I
May 11 (Friday), 2018 pre-MBW ~ Yellow Medicine County I
May 12 - 13 (Saturday-Sunday), 2018 ~ Lac Qui Parle County II
May 14 (Monday), 2018 post-MBW ~ Yellow Medicine County II
CLICK HERE FOR THE SUMMARY OF THIS MBWEEKEND
________
May 25, 2018 pre-MBW ~ Pennington & Red Lake Counties
May 26 - 27 - 28, 2018 ~ Kittson & Marshall Counties
CLICK HERE FOR THE SUMMARY OF THIS MBWEEKEND
June 15, 2018 pre-MBW ~ Clearwater County
Here it is – another "County Listers Special", with both this pre-MBW and the Saturday-Sunday MBW devoted to counties birders generally overlook. Except for Itasca State Park, Clearwater gets less attention than Polk County to the west or Beltrami to the east; accordingly, we will concentrate more on the rice paddies, brushlands, sedge meadows, boglands, Lower Red Lake's shoreline, and their many boreal specialties in the northern half of the county. ($20 / Base Bemidji / Leader Craig Mandel)
June 16 - 17, 2018 ~ Beltrami County
Despite its size and endless expanses of wilderness, Beltrami County has only been included on a only a few previous MBWs, and just superfically each time. The southern half of the county does include a few spruce-tamarack bogs and other boreal woodlands in and around Lake Bemidji State Park, where warblers and other passerines will be in full song – and learning some of them will be the focus of this MBW. Especially intriguing is the vast "Big Bog" country farther north, where we will search for all the grouse, owls, woodpeckers, flycatchers, finches, sparrows, warblers, and other northern Minnesota specialties partial to the boglands of the Upper and Lower Red Lakes region – including that unique Big Bog Recreation Area boardwalk off Highway 72. ($40 / Base Bemidji / Leader Craig Mandel)
STATUS as of 1 JUNE 2018:
• Clearwater pre-MBW – FILLED / 4 on Waiting List (22 confirmed / limit 22 with 2 leaders)
• Beltrami MBW – FILLED / 4 on Waiting List (22 confirmed / limit 22 with 2 leaders)
~ Registering for this MBWeekend could still be considered since cancellations are possible ~
____________
July 6, 2018 pre-MBW ~ Becker County
Becker County has been the focus of few MBWs before, so a return to Hamden Slough and Tamarac NWRs is overdue. Hamden and other western Becker sites have lots of marshes and grasslands for nesting water birds, prairie-chickens, grasslands shorebirds, Sedge Wrens, LeConte's and other sparrows. And at Tamarac are more lakes and woodlands with Red-necked Grebes and other water birds, flycatchers (Alder and Willow), warblers (e.g., Golden-wingeds), and other passerines. ($20 / Base Detroit Lakes / Leader Craig Mandel)
July 7 - 8, 2018 ~ Felton Prairie, Clay County
Among Minnesota's many birding areas, Felton Prairie is certainly one of the best – and of the state's remaining tracts of native grasslands it simply is the best. Witness its few remaining Chestnut-collared Longspurs that still breed here and nowhere else in Minnesota, a skylarking Sprague's Pipit found in 2012, Say's Phoebes in three recent years, nesting Rock Wrens a few years ago, and occasional Baird's Sparrows over the decades. More likely at Felton (and elsewhere) in the county: Swainson's Hawk, Greater Prairie-Chicken, Upland Sandpiper, Marbled Godwit, Alder and Willow flycatchers, Western Kingbird, Grasshopper and LeConte's sparrows, Orchard Oriole – and perhaps 2017's Western Wood- Pewee might return to Buffalo River State Park? ($40 / Base Moorhead / Leader Craig Mandel)
STATUS as of 1 JUNE 2018:
• Becker pre-MBW – 1 VACANCY (14 confirmed / limit 15 with 1 leader)
• Felton Prairie MBW – 1 VACANCY (25 confirmed / limit 26 with 2 leaders)
____________
August 31, 2018 pre-MBW ~ Mahnomen County
Mahnomen is another of those under-birded counties (listers take note!) – a place visited by few previous MBWs. Prairie-chickens, LeConte's and maybe Nelson's sparrows could be at the famed Waubun Marsh or another of this county's many grasslands and marshes. Shorebirds should be passing through, along with a variety of woods birds and other passerines – and always-interesting Highway 113 goes from the prairie, through rolling oak savannas, and into boreal forest within a mere 20-mile drive. ($20 / Base Mahnomen)
September 1 - 2 - 3, 2018 ~ Polk County
This will be our 15th consecutive Labor Day Weekend in the northwestern corner of the state, and this year's 3-day MBW will offer a change of scenery. We'll be a bit southwest of usual in Polk County, which includes the Glacial Ridge grasslands region, the flood-control impoundments north of Crookston, and the mixed landscapes around Agassiz Dunes near Fertile. As before, with relatively little birding here in fall, the list of possibilities in this county remains both potentially long and refreshingly unpredictable. We can expect 150 species or so (170 is possible), as some of our rarer finds on this MBW have included Snowy Egret and Little Blue Heron (together in 2016), Yellow- crowned Night-Heron, Little Gull (in 2015), Prairie Falcon, Red Knot, Long-tailed Jaeger (!), Blue- gray Gnatcatcher, and Nelson's Sparrow. As many as 25 shorebirds (including American Avocet and Buff-breasted Sandpiper), 20 warbler species, and multiple LeConte's Sparrows have been on this MBW – and we've even found concentrations of Red-necked Phalaropes (145), Short-eared Owls (7+), Black-backed Woodpeckers (6+), and Black-billed Magpies (110). ($60 / Base Crookston)
STATUS as of 1 JUNE 2018:
• Mahnomen pre-MBW – 1 VACANCY (21 confirmed / limit 22 with 2 leaders)
• Polk MBW – FILLED / 0 on Waiting List (22 confirmed / limit 22 with 2 leaders)
~ Registering for this MBWeekend could still be considered since cancellations are possible ~
____________
September 21, 2018 pre-MBW ~ Goodhue County
For many years birders have flocked in May to Frontenac, Vasa, Etter, Hok-Si-La Park and other extensive Goodhue County woodlands along the Mississippi River, but these same places should be productive as well in September during fall migration. Interesting water birds can also occur in the many backwaters and ponds along the river (and on vast Lake Pepin itself), and there could be a good flight of raptors (think Mississippi Kite, perhaps?) along the ridges if the weather is favorable. ($20 / Base Red Wing / Leader Craig Mandel)
September 22 - 23, 2018 ~ Wabasha & Winona Counties
Birders usually head down along the Mississippi River Valley in spring for warblers and other migrant woods birds, or in summer for its variety of southeastern specialties, or in late fall for concentrations of swans and eagles. But early fall migration in this part of the state, though mostly excluded from past September MBWs, can be just as worthwhile – both for woods birds in the riparian forests and water birds in the backwaters of the Mississippi and at Whitewater W.M.A. Any so-called "confusing fall warblers" that we encounter will be studied (we might even hit peak warbler migration if this season is on the late side), and there is always the potential for strays from the Southeast if luck is with us – the possibilities too numerous to mention. ($40 / Base Winona / Leader Craig Mandel)
STATUS as of 1 JUNE 2018:
• Goodhue pre-MBW – 2 VACANCIES (20 confirmed / limit 22 with 2 leaders)
• Wabasha-Winona MBW – FILLED / 0 on Waiting List (26 confirmed / limit 26 with 2 leaders)
~ Registering for this MBWeekend could still be considered since cancellations are possible ~
____________
October 9 (Tuesday), 2018 pre-MBW ~ North Shore I
Tuesday's pre-MBW will concentrate on Lake County along the North Shore of Lake Superior – and possibly as far as some sites in Cook County, depending on the weather and recent sightings of migrants. These are the places beyond Knife River and Two Harbors that we probably will not have time for on Wednesday-Thursday (and that have the same birding possibilities as in Duluth), including Flood Bay, the unique mix of habitats at Castle Danger's sewage ponds, Iona's Beach, and the Beaver Bay-Silver Bay area. ($20 / Base Duluth)
October 10 - 11 (Wednesday-Thursday), 2018 ~ Fall Duluth
The main MBW (in mid-week, when prices are lower and tourists are fewer) will focus more on sites closer to Duluth, as we cover Park Point, Stoney Point, and other spots along the lake as far as Two Harbors. Weather permitting, there's always an interesting mix of fall migrants passing through, including the possibility of a strong raptor flight at Hawk Ridge. Sightings of rare-Regular and Casual species here in October include Ross's Goose, Harlequin Duck, all three scoters, King Eider, Red Phalarope, jaegers, Sabine's and California gulls, Arctic Tern, Pacific and Red-throated loons, Cattle Egret, Say's Phoebe, Rock Wren, Northern Mockingbird, Smith's Longspur, Nelson's Sparrow, Summer Tanager, and more – and the list of Accidentals seen is equally long. ($40 / Base Duluth)
STATUS as of 1 JUNE 2018:
• North Shore I pre-MBW – 1 VACANCY (25 confirmed / limit 26 with 2 leaders)
• Fall Duluth MBW – FILLED / 0 on Waiting List (26 confirmed / limit 26 with 2 leaders)
~ Registering for this MBWeekend could still be considered since cancellations are possible ~
____________
November 1 - 2 (Thursday-Friday), 2018 ~ North Shore II
See North Shore III below. ($40 / Base Duluth Wednesday; Grand Marais Thursday)
November 3 - 4, 2018 ~ North Shore III
The unexpected is literally to be expected here each fall! Past November records include Brant, King Eider, Yellow-billed Loon, Purple Sandpiper, Black-legged Kittiwake, both Ancient and Long-billed murrelets, Inca Dove, Anna's Hummingbird, Ash-throated Flycatcher, Fieldfare, Sage Thrasher, this MBW's Black Guillemot in 2009, Cassin's Kingbird in 2012, 2 Common Eiders in 2014, Vermilion Flycatcher and White-eyed Vireo in 2015. More likely on this MBW (now a 25+ year tradition) are Long-tailed and perhaps Harlequin ducks, all 3 scoters, un-Common loons, Iceland or Glaucous gull, Black-backed Woodpecker, Mountain Bluebird and Townsend's Solitaire (3 of each in 2017), flocks of Bohemian Waxwings, and winter finches. ($40 / Base Duluth Friday; Grand Marais Saturday)
STATUS as of 1 JUNE 2018:
• North Shore II MBW – 1 VACANCY (21 confirmed / limit 22 with 2 leaders)
• North Shore III MBW – 1 VACANCY (21 confirmed / limit 22 with 2 leaders)
____________
January 5 - 6, 2019 ~ Winter Duluth I
Despite the cold, this popular MBW tradition continues with so many possibilities to begin one's year list: Sharp-tailed Grouse, N. Goshawk, northern owls (especially Great Gray, Northern Hawk, and Snowy), Black-backed Woodpecker, Northern Shrike, Gray Jay, Boreal Chickadee, Bohemian Waxwing, Snow Bunting, grosbeaks, crossbills, redpolls, and more. Of course, we'll also hope for the unexpected: a Harlequin or some other rare duck (like 2015's Common Eider) or an unusual gull (like 2016's Ivory Gull!) on the lake, a Gyrfalcon in pursuit of pigeons in the harbor, a Spruce Grouse or American Three-toed Woodpecker in a some remote spruce bog, or maybe a Townsend's Solitaire or Varied Thrush or even a Boreal Owl lurking in someone's back yard. ($40 / Base Duluth)
January 7 (Monday), 2019 post-MBW ~ Winter Duluth II
Because some of Minnesota's winter specialties are so highly sought and often difficult to find, and since heavy snow or extreme cold could negatively impact our travel and birding plans, this extra day should prove useful. The itinerary will depend on how we did on the two previous days – i.e., searching for any key species that might have eluded us earlier (and those less cooperative ones we'd like to see better), or covering some of the birding areas we might not have had enough time for on Saturday-Sunday. ($20 / Base Duluth)
STATUS as of 1 JUNE 2018:
• Winter Duluth I MBW – FILLED / 3 on Waiting List (15 confirmed / limit 15 with 1 leader)
• Winter Duluth II post-MBW – FILLED / 0 on Waiting List (15 confirmed / limit 15 with 1 leader)
~ Registering for this MBWeekend could still be considered since cancellations are possible ~
____________
January 11 - 12 (Friday-Saturday), 2019 ~ Winter Duluth III
January 13 (Sunday), 2019 post-MBW ~ Winter IV Duluth
See the descriptions of this additional MBWeekend and post-MBW in the January 5-6 Winter Duluth I and January 7 Winter Duluth II listings above. (Winter Duluth III $40; Winter Duluth IV $20 / Base Duluth / Leader Craig Mandel)
STATUS as of 16 MAY 2018:
• Winter Duluth III MBW – 3 VACANCIES (12 confirmed / limit 15 with 1 leader)
• Winter Duluth IV post-MBW – 4 VACANCIES (11 confirmed / limit 15 with 1 leader)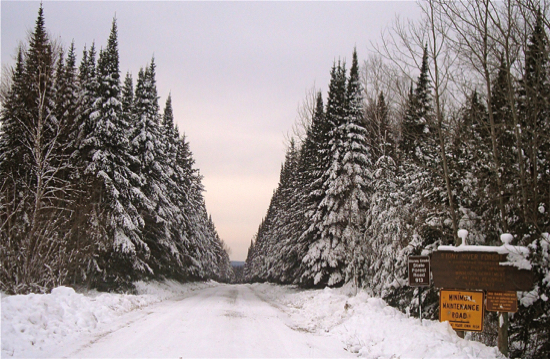 CLICK on the MBWEEKENDS BELOW
for summaries of these (or similar) MBWeekends from previous years
CLICK on the MBWEEKENDS ABOVE
for summaries of these (or similar) MBWeekends from previous years