MINNESOTA BIRDING WEEKS & WEEKENDS
REGISTRATION ~ 2019 - 2020 SEASON
ADDITIONAL INFORMATION...
• All MBWeekends participants are expected/required to be members of the Minnesota Ornithologists' Union ($25 individual / $35 family); for M.O.U. membership information, see http://moumn.org/join.html .
• MBWeekend and MBWeek registrations will be on a "first-come-first-served" basis – based
on the date and time your e-mail was sent. Please note that some MBWs can become filled months in advance; some on the opening day of registrations.
• All MBW registrations will be acknowledged by e-mail ASAP, stating if you are confirmed or on the waiting list. Unless stated otherwise, the maximum number of registrations for one-
leader MBWeekends is 15 participants; the maximum for most MBWeeks is 7 participants.
• MBWeek fees generally include transportation expenses (by rented vehicles), the leader's fee and expenses, entry fees/permits, lodging during the MBW, etc. Air fares (or other travel expenses to/from the base city) and meals are not included.
• Full payment for MBWeeks is generally due 3 weeks before the MBW. Please note that the cost of a MBWeek depends on the number of participants. Those who cancel out of a MBWeek for which they were confirmed may still be obligated to cover certain expenses: e.g., if non- refundable payments had been made on their behalf, or if cancellations result in higher per- person costs for shared trip expenses.
• A MBWeekend's meeting time and place, lodging options, the participants list, car-pooling information, etc, are sent by e-mail to those registered, usually about one month before the MBW. Unless stated otherwise, MBWeekends normally begin at dawn on Saturday, end early afternoon on Sunday (or on Monday for 3-day MBWs), and, unless stated otherwise, are based in the same city Friday and Saturday nights.
• Transportation, meals, and lodging are not included in the MBWeekend fees. Participants can make arrangements to car pool to the base city or to share lodging – a participants list and lodging options in the base city are included with the e-mailed information about the MBW. Birding during MBWeekends is by car-pooled caravans and normally limited to four vehicles. Participants will be able to bring their own food along for meals or to eat at restaurants.
• A pre-MBWeekend (or post-MBW) may either be taken alone or jointly with its associated MBWeekend on the following (or previous) days.
• Before registering for any MBW, see the MBWeekends or MBWeeks page for its status to see if there are openings. Note: Registering for a MBWeekend or MBWeek after it is filled should still be considered since cancellations sometimes occur, or an additional leader or extra MBW might be possible to accommodate those on the waiting list.
* * *
Minnesota Birding Weekends / Weeks (MBW) is covered by general liability insurance, and I am confident that our new season will again be without incident or accident, just as our first 30+ years have been. (And note that our policy includes coverage for false advertising: so, if we fail to see some bird included in a MBW's description, you can now sue me for up to a million dollars!) In addition, though, MBW participants are asked to agree to the following – unfortunately, legal formalities such as this have become one of life's simple pleasures…
MBW PARTICIPANTS' ACKNOWLEDGMENT OF RISK AND RELEASE:
All those who register for a Minnesota Birding Weekend / Week (MBW) recognize that there is a small risk associated with MBWs, certify that they are capable of participating in them, and assume full responsibility in the event of personal injury, loss, or damage to personal property during a MBW. In consideration of having their registrations confirmed for a MBW, all those attending will hold Minnesota Birding Weekends / Weeks and its leaders harmless for any injury, loss, or damage involving any of the participants during the MBW. Further, those volunteering to drive a vehicle during a MBW recognize and agree that they are covered by their personal automobile insurance.
Questions? Contact Kim R. Eckert
218 349 5953 cell ~ eckertkr@gmail.com e-mail
1921 W. Kent Rd., Duluth MN 55812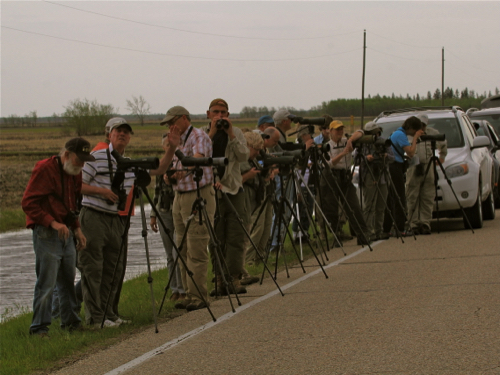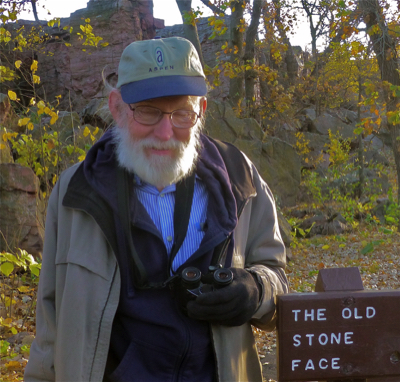 Northwestern Minnesota MBW, May 2014
PLEASE NOTE THE NEW REGISTRATION & PAYMENT
PROCEDURES FOR THE 2019 - 2020 MBW SEASON:
• ALL MBW REGISTRATIONS ARE BY E-MAIL.
• ONLY ONE REGISTRATION (MBWeekend or MBWeek)
MAY BE E-MAILED PER DAY (a MBWeekend and its
pre-MBW can be included in the same e-mail).
• A REGISTRATION E-MAIL MAY INCLUDE ONLY ONE MBW
FOR ONE PERSON (plus any others at the same residence).
• PAYMENTS FOR MBWs ARE NOT INCLUDED WITH
REGISTRATIONS; FEES AND DEPOSITS ARE NOT PAYABLE
UNTIL THE MBW INFORMATION IS SENT TO THOSE CONFIRMED.
• ON-LINE PAYMENTS FOR MBWs ARE NOW ACCEPTED
(see https://www.zellepay.com ); PLEASE SEE BELOW
FOR MORE INFORMATION ON THIS OPTION.
Please note as well that these procedures have become necessary to better manage the large number of MBW registrations, especially during the first few days when registrations are open for the new season.
_________
HERE ARE THE DETAILS...
• All MBWeekend and MBWeek registrations will be by e-mail; there will no longer be any registrations sent by U.S. mail (and no registrations will be accepted in person, by text, or telephone). MBW registrations will be e-mailed to eckertkr@gmail.com and need to include the following:
1) The name of the MBW
2) Your Name
3) Your E-mail address.
• An e-mail can only include the registration for one MBW; if you wish to register for three MBWs, for example, you must send three separate e-mails on three separate days. (Exception: a pre-MBW registration can be in the same e-mail with its associated MBWeekend.)
• Only one MBWeekend or MBWeek registration can be e-mailed per day.
• An e-mail can only include the registration for one person. (Exception: more than one person can register in the same e-mail if they reside at the same address.)
• No MBWeekend fees or MBWeek deposits are made with your registrations; payments will be made according to the following:
° MBWEEKEND fees can either be pre-paid about a month before the MBW (after
the information on that MBW is sent to those registered), OR later in person when the
MBW meets. MBWeekend fees paid in advance are generally non-refundable, unless
someone is found to replace the one who cancels.
° Pre-paid MBWEEKEND fees are $20/day: i.e., one-day pre-MBWs are $20, standard
Saturday-Sunday MBWs are $40, and three-day MBWs are $60. MBWeekend fees paid
in person when the MBW meets are $25/day (or $5/day more): i.e., pre-MBWs are $25,
Saturday-Sunday MBWs are $50, three-day MBWs are $75.
° MBWEEK deposits ($100) are usually due 3 months in advance of the MBW after
the preliminary information on the MBW is sent to those registered. (This e-mail includes
the flight options to the base city, lodging options, the itinerary, etc.) These deposits are
generally non-refundable, unless someone is found to replace the one who cancels. The
final MBW details are sent about 6 weeks before the MBWeek, and full payment for the
MBWeek is then due about 3 weeks in advance.
° Starting with the 2019-20 MBWeeks & Weekends season, payments for MBW fees and
deposits can be made on-line with ZELLE (https://www.zellepay.com) . Once you're
enrolled, either on the Zelle website, with the Zelle app, or on your bank/credit union
website, your payment for a MBW would go directly from your account to MBW via a
simple e-mail. It's free (there are no charges for making or receiving payments), secure,
and enrollment is a simple one-time process. Some MBWers have already used Zelle for
payments and found it easy to set up and convenient to use. (Note: it is still acceptable to
send checks for MBWs via U.S. mail for those not choosing to use Zelle.)