MINNESOTA BIRDING WEEKS
APRIL 2019 - FEBRUARY 2020
~ Our 34th Season ~
Farallon Islands pelagic trip finale
NOTE THAT THE REGISTRATION PROCEDURE FOR ALL MBWs
HAS BEEN REVISED FOR THE 2019 - 2020 SEASON
Kidder County, North Dakota
Minnesota Birding Weekends & Weeks (MBW), as it begins its 34th season, continues to offer unique, modestly priced birding trips in association with the Minnesota Ornithologists' Union – we originated in 1986 as MOU Birding Weekends. After 33 years, we have now had a total of 115 MBWeeks involving nearly 1,300 participants, a composite list of 716 species,
and our schedule of out-of-state MBWeeks includes Florida (twice – in April & in January),
a new Black Hills & western Dakotas MBW, Central California, and South Texas.
Please be sure to note the relatively inexpensive cost of MBWeeks – typically less than half (sometimes close to a third!) of other tour company fees for similar trips. Please note as well our policy of providing "MBW store credit" refunds to MBWeeks participants if total trip expenses end up less than the amount budgeted.
In addition to our schedule of MBWeeks, please visit the MBWEEKENDS page elsewhere on this website for further information on these in-state MBWs.
* * *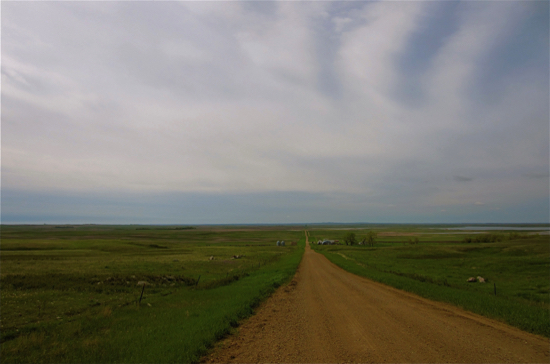 2019 - 2020 MINNESOTA BIRDING WEEKS
PLEASE NOTE that additional leaders or extra MBWs
may be scheduled for MBWeeks with long waiting lists,
and these will be posted as they occur in future updates of this website.
Other changes in this schedule are possible, and any updates on these
will appear here (e.g., dates adjusted due to leader availability, lodging
vacancies, or to coincide wth the schedules of flights, ferries, pelagic trips, etc.)
Most MBWeek deposits are $100 and payable when the preliminary
information is sent to those confirmed, about 3-4 months before the MBW;
the balance of the full MBWeek fee is due about 3 weeks before the trip.
Payments for deposits and fees are now accepted by check or on-line; see
https://www.zellepay.com and the MBW Registration Page for more information.
The leader for each MBWeek is Kim Eckert unless noted otherwise.
____________
APRIL 14 - 24, 2019 ~ SOUTH FLORIDA I
~ CLICK HERE FOR SUMMARY OF THIS MBW ~
JUNE 15 - 22, 2019 ~ BLACK HILLS, BADLANDS, and W. DAKOTAS
~ CLICK HERE FOR SUMMARY OF THIS MBW ~
JULY 28 - AUGUST 5, 2019 ~ CENTRAL CALIFORNIA
~ CLICK HERE FOR SUMMARY OF THIS MBW ~
* * *
JANUARY 26 - FEBRUARY 2, 2020 ~ SOUTH FLORIDA II
CLICK HERE FOR PREVIOUS SUMMARY
AND PHOTO GALLERY OF THIS MBWEEK
Although some of Florida's specialties may not be present in winter, there is still much to see at this season in birder-friendly restored wetlands, along the beaches around Fort Meyers, at the uniquely famous Everglades National Park, within tropical hammocks of the upper Keys....and even in suburban neighborhoods and parks that host introduced exotics: the "countable" ones are Egyptian Goose, Muscovy Duck, Monk, White-winged, and Nandy parakeets, Red-whiskered Bulbul, Common Myna, and Spot-breasted Oriole. There are more waterbirds to see in winter than in other months – especially waders (e.g., "Great White" Heron, Glossy Ibis, Wood Stork) and shorebirds (nearly 25 species). And some Florida specialties are even easier to find then: especially Short-tailed Hawk and Limpkin. Many other "non-Minnesota" species will also be targeted: both whistling-ducks, Northern Gannet, Magnificent Frigatebird, Snail Kite, Clapper and King (and perhaps Black?!) rails, Purple Gallinule, White-crowned Pigeon, Red-cockaded Woodpecker, Florida Scrub-Jay, Painted Bunting, and Shiny Cowbird. Also note this will be the first of two or three MBWeeks this winter offering a respite from Minnesota's snow and cold – be prepared for average highs to be in the mid-70s rather than around 20. Estimated per-person fee with 8 participants: $1,015 double-occupancy + air fare + meals.
Status as of 3 December 2019: FILLED / 8 confirmed / limit 8 / 3 on Waiting List
____________________
FEBRUARY 17 - 25, 2020 ~ SOUTH TEXAS
CLICK HERE FOR PREVIOUS SUMMARIES
AND PHOTO GALLERY OF THIS MBWEEK
Our 41st MBWeek and escape from the Minnesota winter! Little wonder this trip is so popular given its long list of birds that normally occur nowhere else (or few other places) in the U.S. These species include: Black-bellied Whistling-Duck, Plain Chachalaca, Least Grebe, Neotropic Cormorant, Hook-billed Kite, White-tailed Hawk, Aplomado Falcon, Whooping Crane, Red- billed Pigeon, White-tipped Dove, Green Parakeet, Red-crowned Parrot, Groove- billed Ani, Common Pauraque, Buff-bellied Hummingbird, Ringed and Green kingfishers, Golden-fronted Woodpecker, Northern Beardless-Tyrannulet, Great Kiskadee, Tropical and Couch's kingbirds, Green Jay, Cave Swallow, Black-crested Titmouse, Clay-colored Thrush, Tropical Parula, Olive Sparrow, Altamira and Audubon's orioles. And Mexican rarities occur frequently: e.g., Masked Duck, Roadside Hawk, Northern Jaçana, Ferruginous Pygmy-Owl, Rose-throated Becard, White-throated Thrush, Golden-crowned Warbler, Gray-crowned Yellowthroat, White-collared Seedeater, Yellow-faced Grassquit, Blue Bunting, Crimson-collared Grosbeak, Black-vented Oriole, and others have all been found on this MBWeek. We usually see around 210 species (our record high is 231!) – and all of this with normal high temperaturs in the 70s. Per-person fee on 2018 MBWeek (with 9 participants): $890 double-occupancy + air fare + meals.
Status as of 3 December 2019: FILLED / 7 confirmed / limit 7 / 2 on Waiting List
(PLEASE NOTE that the dates of this MBWeek are now one day later)