MINNESOTA BIRDING WEEKS
APRIL 2020 - FEBRUARY 2021
~ Our 35th Season ~
Rhame Prairie, North Dakota (Roy Zimmerman photo)
Minnesota Birding Weekends & Weeks (MBW), as it begins its 35th season, continues to offer unique, modestly priced birding trips in association with the Minnesota Ornithologists' Union – we originated in 1986 as MOU Birding Weekends. After 34 years, we have now had a total of 120 MBWeeks involving more than 1,300 participants, a composite list of 718 species,
and our schedule of out-of-state MBWeeks includes High Island - Hill Country in Texas, two Black Hills & western Dakotas, and winter trips to California, Arizona, and Texas.
Please be sure to note the relatively inexpensive cost of MBWeeks – typically less than half (sometimes close to a third!) of other tour company fees for similar trips. Please note as well our policy of providing "MBW store credit" refunds to MBWeeks participants if total trip expenses end up less than the amount budgeted.
In addition to our schedule of MBWeeks, please visit the MBWEEKENDS page elsewhere on this website for further information on these in-state MBWs.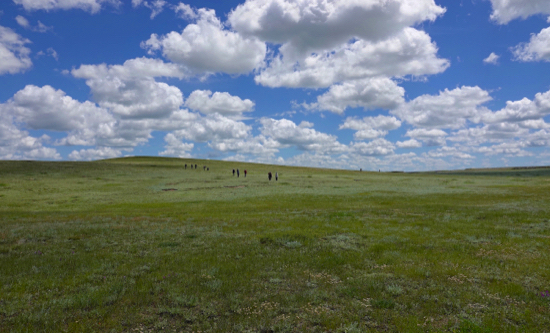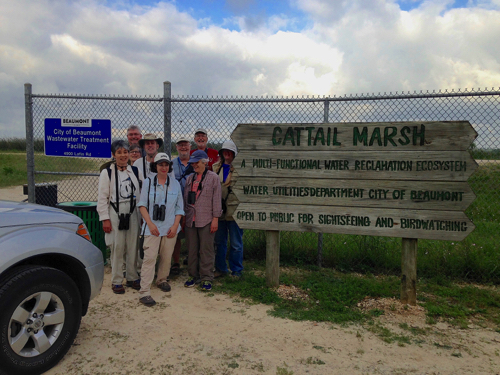 2020 - 2021 MINNESOTA BIRDING WEEKS
PLEASE NOTE that additional MBWeeks
might be scheduled for those with long waiting lists,
and these will be posted as they occur in future updates of this website.
Other changes in this schedule may be inevitable, especially this year
due to COVID-19, and any updates on these will be announced here.
The High Island - Hill Country MBWeek and the two Black Hills MBWeeks
had been canceled earlier, and it is possible the three MBWeeks scheduled
for January-February 2021 may have to be canceled as well.
In addition, dates may be adjusted due to leader availability,
lodging vacancies, or to coincide wth airline fares snd schedules.
Most MBWeek deposits are $100 and payable when the preliminary
information is sent to those confirmed, about 3-4 months before the MBW;
the balance of the full MBWeek fee is due about 3 weeks before the trip.
Payments for deposits and fees are now accepted on-line; for more information,
see https://www.zellepay.com and the MBW Registration Page.
The leader for each MBWeek is Kim Eckert unless noted otherwise.
MBWEEKS SCHEDULE ~ APRIL 2020 - FEBRUARY 2021
April 18 - 26, 2020 ~ HIGH ISLAND & HILL COUNTRY, TEXAS
CANCELED DUE TO COVID-19
* * *
MAY 26 - JUNE 2, 2020 ~ BLACK HILLS & W. DAKOTAS I
JUNE 6 - 13, 2020 ~ BLACK HILLS & W. DAKOTAS II
CANCELED DUE TO COVID-19
____________
JANUARY 16 - 23, 2021 ~ SOUTHERN CALIFORNIA
CLICK HERE FOR PREVIOUS SUMMARIES
AND PHOTO GALLERY OF THIS MBWEEK
This MBWeek and winter vacation includes a week in the varied coastal, montane, and desert habitats in and around San Diego County, including the unique Salton Sea region. Some 200 species are possible, including a long list of non-Minnesota species: water birds such as Brant, Eurasian Wigeon, Black-vented Shearwater, Brandt's and Pelagic cormorants, Ridgway's Rail, several shorebirds (including Mountain Plover, Wandering Tattler, and Surfbird), Heermann's and possibly Yellow-footed gulls, Royal Tern, and Black Skimmer. And on land: White-tailed Kite, Band-tailed Pigeon, Burrowing Owl, Anna's, Costa's and Allen's hummingbirds, Nuttall's and White-headed woodpeckers, Gray Flycatcher, Cassin's Vireo, Mountain Chickadee, Oak Titmouse, California Gnatcatcher, Wrentit, California, Crissal and LeConte's thrashers, Abert's and California towhees, Sagebrush and Bell's sparrows, Tricolored Blackbird, and introduced (but countable) Scaly-breasted Munia. Unexpected strays are possible as well – e.g., we have seen Blue-footed Booby, Pacific Golden-Plover, Ruddy Ground-Dove, Red-throated Pipit, White Wagtail, Streak-backed Oriole, and even Red-flanked Bluetail on this MBWeek. Besides all those birds, expect some "non-Minnesota" weather too, with highs in the 60s and 70s. Per-person fee on 2019 MBWeek (with 8 participants): $960 double-occupancy + air fare + meals.
Status as of 18 October 2020: FILLED / 7 confirmed / limit 7 / 4 on Waiting List
* * *
JANUARY 24 - 31, 2021 ~ SOUTHEAST ARIZONA
CLICK HERE FOR PREVIOUS SUMMARIES
AND PHOTO GALLERY OF THIS MBWEEK
Though many summer Arizona specialties are absent in winter (when the weather will be much more moderate, with highs normally in the 60s), but at the parks, desert flats, river valleys, and canyons around Phoenix and southeast of Tucson we can still expect to find a long list of non-
Minnesota birds. These include Gambel's Quail, Ferruginous Hawk, Mountain Plover, Barn Owl, Western and Whiskered screech-owls, Broad-billed and Violet-crowned hummingbirds, several woodpeckers (e.g., Acorn, Gila, Arizona, Red-naped Sapsucker, Gilded Flicker), Rosy-faced Lovebird (now "countable"), Ash-throated Flycatcher, Plumbeous and Hutton's vireos, Mexican Jay, Bridled Titmouse, Verdin, Rock and Canyon wrens, both Black-tailed and Black- capped gnatcatchers, Western Bluebird, five thrasher species (including Bendire's, Crissal, and Le Conte's), Phainopepla, Black-throated Gray and Townsend's warblers, Green-tailed and Abert's towhees, several sparrows (including Rufous-winged, Brewer's, Black-chinned, and Sagebrush), Hepatic Tanager, Pyrrhuloxia, Lawrence's Goldfinch, and others. Mexican rarities are possible as well – e.g., Ruddy Ground-Dove, Nutting's Flycatcher, Rose-throated Becard, Sinaloa Wren, Rufous-backed Robin, White-throated Thrush, Rufous-capped Warbler, and others. Per-person fee on 2019 MBW (with 9 participants): $880 double-occupancy + air fare + meals.
Status as of 18 October 2020: FILLED / 7 confirmed / limit 7 / 8 on Waiting List
* * *
FEBRUARY 20 - 28, 2021 ~ SOUTH TEXAS
CLICK HERE FOR PREVIOUS SUMMARIES
AND PHOTO GALLERY OF THIS MBWEEK
Our 42nd MBWeek and escape from the Minnesota winter! Little wonder this trip is so popular given its long list of birds that normally occur nowhere else (or few other places) in the U.S. These species include: Black-bellied Whistling-Duck, Plain Chachalaca, Least Grebe, Neotropic Cormorant, Hook-billed Kite, White-tailed Hawk, Aplomado Falcon, Whooping Crane, Red- billed Pigeon, White-tipped Dove, Green Parakeet, Red-crowned Parrot, Groove- billed Ani, Common Pauraque, Buff-bellied Hummingbird, Ringed and Green kingfishers, Golden-fronted Woodpecker, Northern Beardless-Tyrannulet, Great Kiskadee, Tropical and Couch's kingbirds, Green Jay, Cave Swallow, Black-crested Titmouse, Clay-colored Thrush, Tropical Parula, Olive Sparrow, Altamira and Audubon's orioles. And Mexican rarities occur frequently: e.g., Masked Duck, Roadside Hawk, Northern Jaçana, Ferruginous Pygmy-Owl, Rose-throated Becard, White-throated Thrush, Golden-crowned Warbler, Gray-crowned Yellowthroat, White-collared Seedeater, Yellow-faced Grassquit, Blue Bunting, Crimson-collared Grosbeak, Black-vented Oriole, and others have all been found on this MBWeek. We usually see around 210 species (our record high is 231!) – and all of this with normal high temperatures in the 70s. Per-person fee on 2019 MBWeek (with 9 participants): $920 double-occupancy + air fare + meals.
Status as of 18 October 2020: FILLED / 7 confirmed / limit 7 / 2 on Waiting List