MINNESOTA BIRDING WEEKS
APRIL 2017 - FEBRUARY 2018
~ Our 32nd Season ~
PREVIEW OF APRIL 2018 - FEBRUARY 2019
~ Our 33rd Season ~
Cape St. Mary's Seabirds Sanctuary, Newfoundland
Minnesota Birding Weekends & Weeks (MBW), as it concludes its 32nd season, continues to offer unique, modestly priced birding trips in association with the Minnesota Ornithologists' Union – we originated in 1986 as MOU Birding Weekends. After 31 years, we have now had a total of 100 MBWeeks involving nearly 1,200 participants, a composite list of 709 species, and our schedule of out-of-state MBWeeks includes Southern California (twice – in April & January), Newfoundland & Nova Scotia, Washington & Br. Columbia, and South Texas.
And please be sure to note the relatively inexpensive cost of MBWeeks – typically less than half (sometimes close to a third!) of other tour company fees for similar trips. Please note as well our policy of providing "MBW store credit" refunds to MBWeeks participants if total trip expenses end up less than the amount budgeted.
In addition to our schedule of MBWeeks, please visit the MBWEEKENDS page elsewhere on this website for further information on these in-state MBWs.
* * *
2017 - 2018 MINNESOTA BIRDING WEEKS
THE DETAILED INFORMATION ON 2017-18 MBWEEKS REGISTRATIONS FOLLOWS THE REMAINING 2017-18 SCHEDULE AT THE BOTTOM OF THIS PAGE.
PLEASE NOTE AS WELL THAT THE REGISTRATION PROCEDURE FOR THE 2018-19 SEASON WILL CHANGE (SEE ABOVE).
CLICK on the MBWEEKS BELOW
for summaries of these MBWeeks and photo galleries from previous years
* * *
APRIL 22 - MAY 1, 2017 • SOUTHERN CALIFORNIA I
CLICK HERE FOR SUMMARY OF THIS MBWEEK
JULY 1 - 14, 2017 • NEWFOUNDLAND & NOVA SCOTIA
CLICK HERE FOR SUMMARY OF THIS MBWEEK
SEPTEMBER 8 - 17, 2017 • WASHINGTON & BRITISH COLUMBIA
CLICK HERE FOR SUMMARY OF THIS MBWEEK
* * *
JANUARY 20 - 28, 2018 • SOUTHERN CALIFORNIA II
~ $50 deposit ~
This MBWeek and winter vacation includes a week in the varied coastal, montane, and desert habitats in and around San Diego County, including the unique Salton Sea region. Some 200 species are possible, including a long list of non-Minnesota species: water birds such as Brant, Eurasian Wigeon, Black-vented Shearwater, Brandt's and Pelagic cormorants, Ridgway's Rail, several shorebirds (including Mountain Plover, Wandering Tattler, and Surfbird), Heermann's and possibly Yellow-footed gulls, Royal Tern, and Black Skimmer. And on land: White-tailed Kite, Band-tailed Pigeon, Burrowing Owl, Anna's, Costa's and Allen's hummingbirds, Nuttall's and White-headed woodpeckers, Gray Flycatcher, Cassin's Vireo, Mountain Chickadee, Oak Titmouse, California Gnatcatcher, Wrentit, California, Crissal and Le Conte's thrashers, California and Abert's towhees, Sagebrush and Bell's sparrows, Tricolored Blackbird, and introduced Scaly-breasted Munia. Unexpected strays are possible as well, as evidenced by the Blue-footed Booby, Pacific Golden-Plover, Ruddy Ground-Dove, Red-throated Pipit, and Streak-backed Oriole seen on previous MBWeeks. And besides all those birds, expect a week of balmy non-Minnesota weather with temperatures in the 60s and 70s. Per-person fee on 2016 MBW with 9 participants: $910 double-occupancy + air fare + meals.
STATUS as of 7 NOVEMBER 2017:
FILLED (9 confirmed / 2 on waiting list / limit 9 participants)
~ See NOTE under CLICK HERE TO REGISTER on registering for FILLED MBWs ~
____________
FEBRUARY 13 - 20, 2018 • SOUTH TEXAS
~ $50 deposit ~
(Please note that the dates of this MBWeek have changed from those previously published.)
This will be our 37th South Texas MBWeek – and vacation from the Minnesota winter! – and little wonder this trip is so popular given such a long list of birds here that normally occur nowhere else (or few other places) in the U.S. These include: Black-bellied Whistling-Duck, Plain Chachalaca, Least Grebe, Neotropic Cormorant, Hook-billed Kite, White-tailed Hawk, Aplomado Falcon, Whooping Crane, Red-billed Pigeon, White-tipped Dove, Green Parakeet, Red-crowned Parrot, Groove-billed Ani, Common Pauraque, Buff- bellied Hummingbird, Ringed and Green kingfishers, Northern Beardless-Tyrannulet, Great Kiskadee, Tropical and Couch's kingbirds, Green Jay, Cave Swallow, Black-crested Titmouse, Clay-colored Robin, Tropical Parula, Olive Sparrow, Altamira and Audubon's orioles, and more. Mexican rarities frequently occur as well, with Masked Duck, Roadside Hawk, Northern Jaçana, Ferruginous Pygmy-Owl, Rose-throated Becard, White-throated Thrush, Golden-crowned Warbler, Gray-crowned Yellowthroat, White-collared Seedeater, Yellow-faced Grassquit, Blue Bunting, Crimson-collared Grosbeak, and Black-vented Oriole on recent MBWs here. In all, we usually see around 210 species (our record is 231) – along with normal highs in the 70s. Per-person fee on 2016 MBW with 9 participants: $940 double-occupancy + air fare + meals.
STATUS as of 7 NOVEMBER 2017:
FILLED (9 confirmed / 2 on waiting list / limit 9 participants)
~ See NOTE under CLICK HERE TO REGISTER on registering for FILLED MBWs ~
* * *
CLICK HERE TO REGISTER FOR THE FINAL MBWEEKS OF THE 2017-18 SEASON
NOTE: Registering for a MBWeek after it is FILLED should still
be considered since there could be cancellations, or an extra MBWeek
can sometimes be arranged to accommodate those on the waiting list.
(Full refund of the MBWeek's deposit is provided if no vacancies develop.)
____________
• MBWeek registrations and deposits will accepted on a "first-come-first-served" basis, based on U.S. mail postmarks (i.e., the date the registration is mailed, not the date it is received), and please note that SOME MBWEEKS BECOME FILLED SEVERAL MONTHS IN ADVANCE, OFTEN ON THE FIRST DAY THAT REGISTRATIONS ARE ACCEPTED. The maximum number of confirmed registrations for most MBWeeks is 9 participants.
• Multiple MBWs can be included on a single registration form and on a single check: please make checks payable to M.B.W. All MBW registrations must include an e-mail address. Unless a MBW is filled, checks are deposited as they are received and registrations are confirmed by e-mail.
• MBWeek information on the flight options, lodging, meeting time and place, itinerary, final cost estimates, etc. is sent by e-mail to those registered, usually about 3 months before the MBW. MBWeek fees generally include transportation expenses (usually by rented vehicles), leader's fees and expenses, entry fees/permits, and lodging during the MBW. Air fares (or other travel expenses to/from the base city) and meals are not included in the fees.
• Full payment for MBWeeks is generally due 3-4 weeks before the MBW. Please note that the cost of a MBWeek depends on the number of participants. Those who cancel out of a MBWeek for which they were confirmed may still be obligated to cover certain expenses: e.g., if any non-refundable payments had been made on their behalf, or if their cancellations result in higher per-person costs for shared trip expenses.
• All MBW participants are expected to be Minnesota Ornithologists' Union members (see http://moumn.org/join.html for membership information.
• Please note these changes in policy on MBWeek cancellations:
If you register and are confirmed for a MBWeek, there will be no refund or MBW "store credit" of your $50 deposit if you cancel at any time after you are confirmed. (This policy has become necessary because some MBWeeks immediately become filled with waiting lists on the opening day of registration, and only those who definitely plan to be participants should register; accordingly, please check your calendar for the coming year and don't register for a MBWeek that may conflict with other plans.)  
If you are placed on a waiting list for a MBWeek, you will receive a full refund of your $50 deposit if not enough cancellations/vacancies ever occur for you to be confirmed.
If a cancellation/vacancy occurs for you to be confirmed up until 3 months before the MBWeek, there will be no refund or MBW "store credit" of your deposit if you decline to be confirmed for that vacancy.
If you request to be removed from a waiting list at any time, you will receive MBWeek "store credit" (not a refund) of your $50 deposit; this credit can be applied to any future MBWeek or MBWeekend deposit or payment.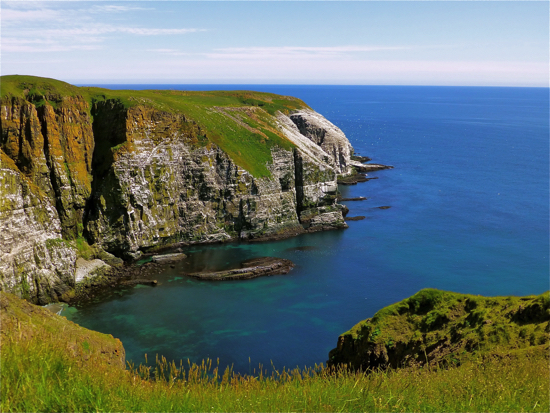 ~ April 2018 - February 2019 MBWEEKS ~
As of NOVEMBER 19, see this page for additional information on each MBWeek, including the cost
(all MBWeek deposits are $100). Note that future changes in this schedule are possible,
and updates on these will appear on MBWbirds.com (e.g., dates may have to be adjusted due to
limited lodging availability, or to coincide wth the schedules of flights, ferries, pelagic trips, etc.)
• APRIL 15 - 25, 2018 ~ SOUTH FLORIDA (Leader Craig Mandel)
• APRIL 21 - 30, 2018 ~ SOUTHERN CALIFORNIA I
• JULY 28 - AUGUST 5, 2018 ~ SOUTHEAST ARIZONA I
• SEPTEMBER 8 - 16, 2018 ~ WASHINGTON & BR. COLUMBIA
• JANUARY 19 - 26, 2019 ~ SOUTHERN CALIFORNIA II
• JANUARY 27 - FEBRUARY 3, 2019 ~ SOUTHEAST ARIZONA II
• FEBRUARY 19 - 26, 2019 ~ SOUTH TEXAS
MBW REGISTRATIONS WILL CHANGE FOR THE 2018-19 SEASON:
• All MBW registrations will be by e-mail; there will no longer be any registrations by U.S. mail. Registrations will be e-mailed to eckertkr@gmail.com and will need to include the name of the MBWeekend or MBWeek, and your name and e-mail address. Multiple persons cannot register in the same e-mail unless they reside at the same address.
• Only one MBWEEK registration can be e-mailed per day starting on NOVEMBER 20. If you wish to register for multiple MBWeeks, the second registration cannot be e-mailed until November 21 or later, the third registration not until November 22, etc.
• For MBWEEKENDS, any number of registrations can be e-mailed per day starting on NOVEMBER 27; however, each registration has to be on a separate e-mail (exception: a pre- MBW registration can be in the same e-mail with the MBWeekend it precedes).
• Payment for a MBWEEKEND can either be made by U.S. mail after the information on that MBW is sent to those registered (about a month before the MBW), or in person when the
MBW meets. The fee for those paying in advance will be discounted $5 per MBW day: e.g.,
the discounted fee for a 2-day MBWeekend plus the pre-MBW is $60 for the 3 days. The fee
is $75 if payment is made at the time of the MBW. However, fees paid in advance will be non- refundable, unless another participant can replace the person who cancels.
• Payment for a MBWEEK deposit ($100) will be made after the initial information is sent to those registered, usually 3-4 months in advance of the MBWeek.
• The complete 2018-19 MBW schedule with full descriptions and other information for all MBWeekends and MBWeeks will be published on NOVEMBER 19 on this MBWbirds website.